Video Embedding Tutorial
Follow the steps below to embed a video into your webpage
Step 1:
Find a video you would like to embed from Youtube. At the bottom right corner of the video, there is an option to share the video. Click on Share.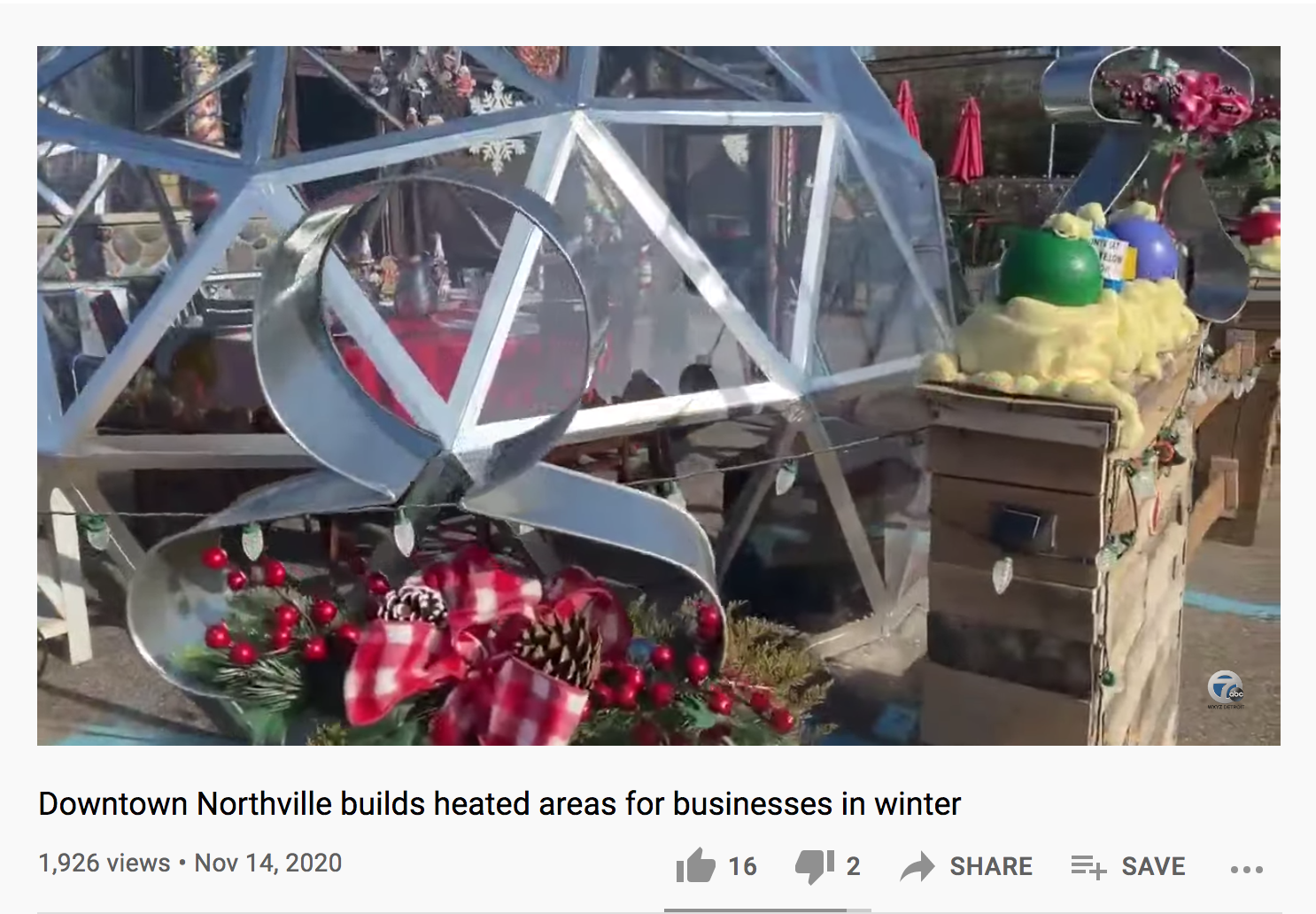 Step 2:
After step 1, a window with options to share will pop up. Click embed.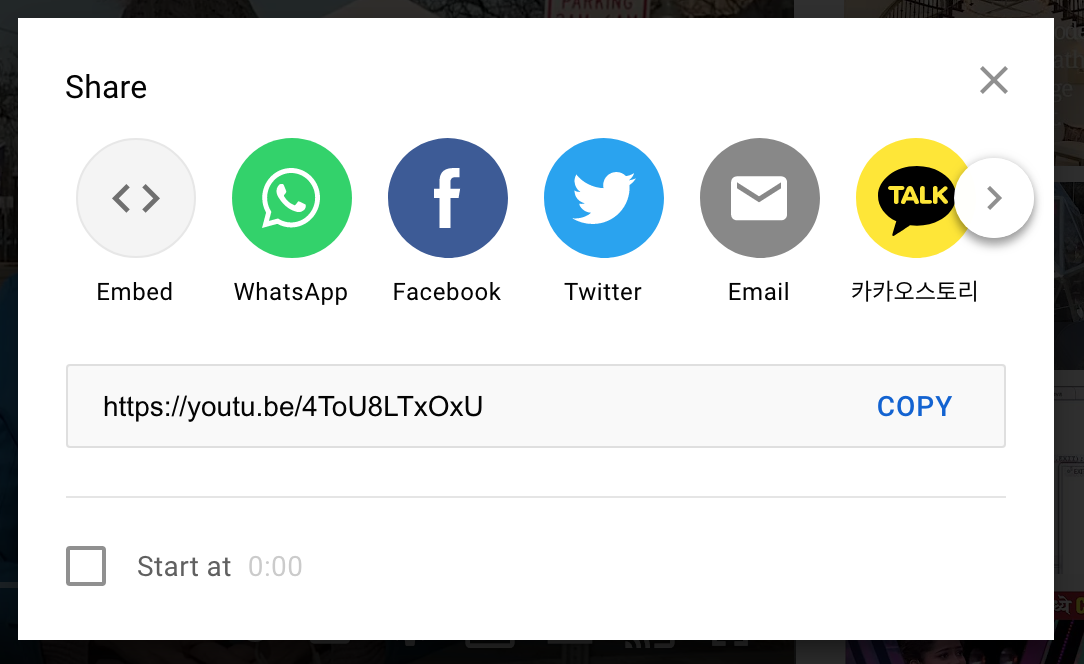 Step 3:
After Step 2, the embed video window will pop up. Click on COPY (available at the bottom right).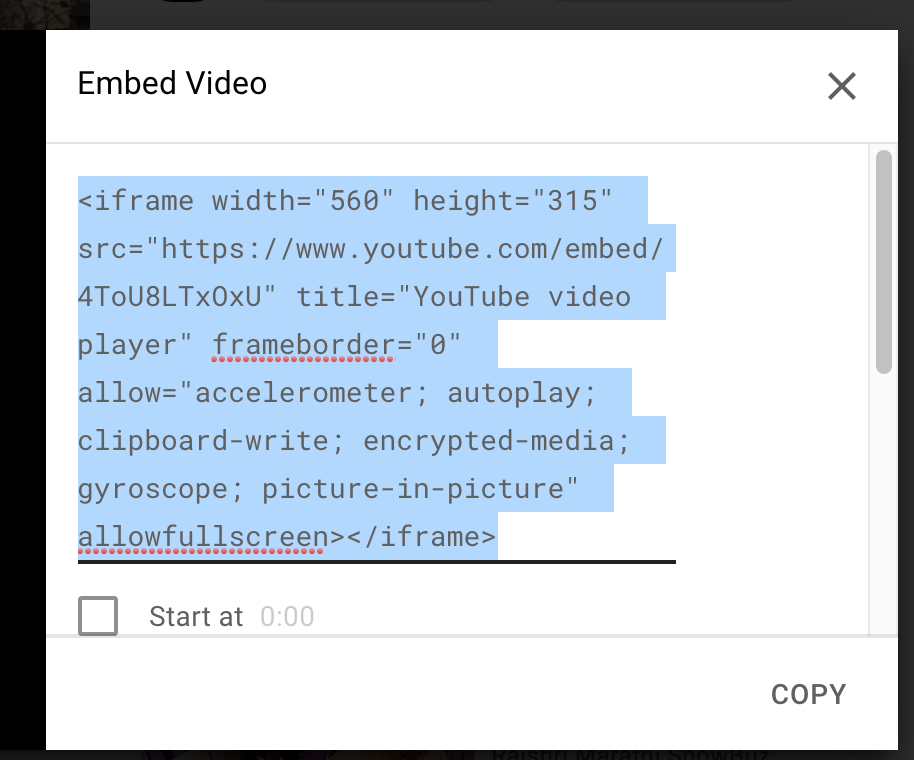 Step 4:
Paste the copied text from step 3 into your html file. The result is as shown below.